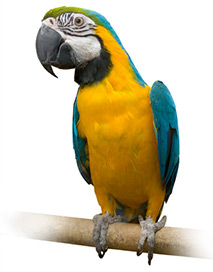 As a pet lover I own a Toy Poodle Cross Cairn Terrier called Baxter and have a wall mounted tropical aquarium containing Cardinals, Neon Tetras, Platys, Phantoms and a Siamese Fighter Fish. I love animals and give the same care and attention that I give my own. There are no third parties involved, I care and look after all the animals myself. Animals I have cared for so far include: Dogs, cats, chickens, roosters, fish, birds, rabbits, guinea pig, ferrets and an iguana, with experience of nervous dogs. All animals considered.
FREE In-home consultation - In order to provide a personalized service I can first meet with you and your pets to discuss specific requirements including pet habits, food and exercise regime, medical history and behaviour, veterinary details and emergency contact information. Visits to my home are most welcome, however must be booked in advance to ensure I am available to spend sufficient time with you to discuss your pets requirements.
Benefits of using Animal Holiday Care:
Pets fed according to your instructions.
Dogs let out in the garden or individually walked (not walked as part of a group with other dogs).
Animal litter trays and living areas such as cage/hutch cleaned.
Pet dishes/bowls washed.
Animal medication issued.
Basic grooming.
All animals made a fuss of giving both physical and mental stimulation.
Pet updates available via text or email to keep you informed while your away.
Special needs catered for.
Plants and hanging baskets watered.
Rubbish taken out.
Home Security - Mail picked up from door mat, curtains and blinds opened and closed, lights switched on and off to give your home a lived in feel while your away. A great and proven deterrent against thieves.
Key holding available - handy if you get locked out. Emergency lock out key drop off £5.
Available all year round and at short notice.
Full confidentiality.
Areas covered:
Ashford in Kent and surrounding areas. Distances outside of Ashford will incur a travel allowance. I do not sleep over and house sit properties but can visit as many times as necessary.
Prices:
£8 per home visit. Locations outside of Ashford quoted separately.
£10 per home visit plus half an hour dog walking.
£12 per home visit plus one hour dog walking.

Additional dogs £2 per dog.
Weekend visits £2 extra.
There is an extra £10 charge for Christmas Eve, Christmas Day, Boxing Day, New Years Eve and New Years Day. All other Bank Holiday supplements are charged at £6.